double pedal boat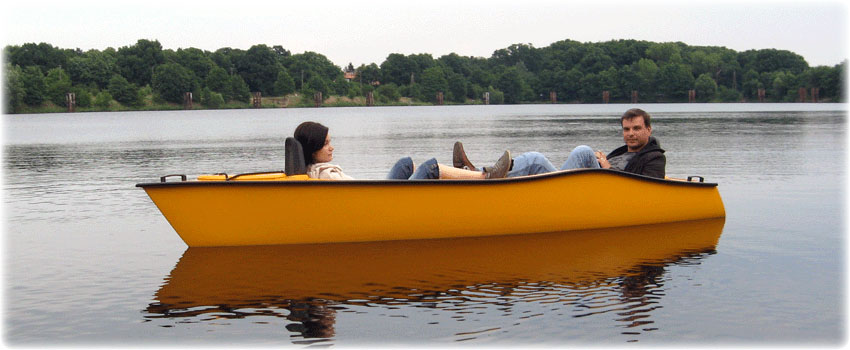 We present you with a new generation pedal boat.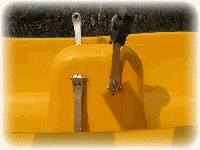 I am not sure, if you are familiar with the feeling of independence when swimming in a single kayak, or the feeling of stability and comfort of a pedal boat. No matter how well you know these feelings, imagine that you can experience all of them simultaneously. Thanks to the combination of both types of these boats, we have managed to create a product we are now happy to present you with. It is a light and fast pedal boat, as functional as a kayak, and powered with legs which are much more powerful than hands. It is also characterized by a lot of loading space for possible luggage and it enables a comfortable, half-lying position - just like on a horizontal bike. In short, it is a totally new take on a pedal boat. check it.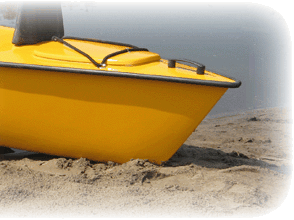 Functionality:
Double - destination and speed of swimming depend on you only.
Very stable - nothing would throw you overboard, unless you want it.
Unsinkable - even leaky body of a pedal boat will float, thanks to foam filling.
Great maneuverability - turning circle smaller than the boat's length.
Fast - whitecaps astern and waves approaching the shore speak for themselves.
Modern construction - unique shape and technology of body design.
Adjustable stool - possibility of adjusting a stool in two planes (rake and shift).
Large loading space - possibility of loading up to 200 liters of luggage.
Possibility of reaching land bow on - flat bottom in a forward hull enables reaching land in the same way as with a kayak.
Holders - three ergonomic holders enable easy carrying and mooring of the unit.
Durability - through the use of stainless steel to infinity, you can enjoy your toy.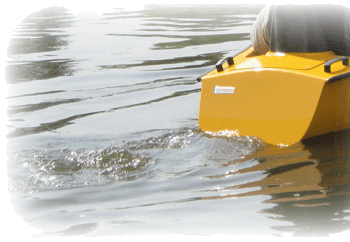 Technical data:
Length - 3.90 m
Width - 0.94 m
Draught - from 5 cm on the bow up to 35 cm on the stern
Height of a free board - c.a. 35 cm
Weight - c.a. 50 kg
Load capacity - up to 120 kg
Load capacity of cargo hatch - c.a. 200 l.
Speed - c.a. 14 km/h
Power - 3 blade carbon fiber propeller of 27 cm diameter
Movies:
Photos:
More photographs available in our gallery - pedal boat.
Intrested? - Contact us.